Using the Web Portal
The new web portal system will soon be available to all clients. This system is designed to give system administrators greater control over their content and users. After you create an account you will be directed to your Profile page.
Profile Page​
The initial page for most users will be their profile page.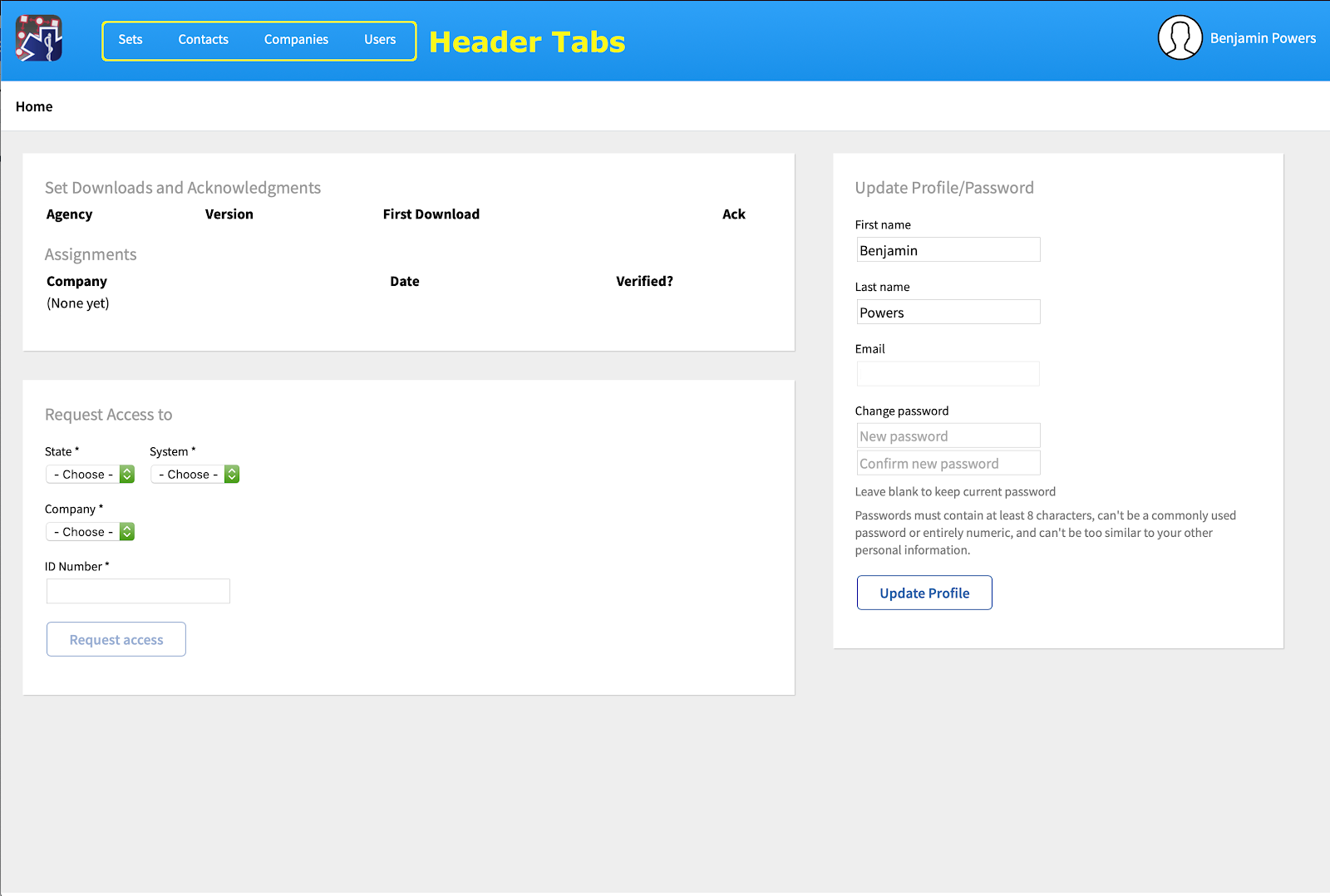 From this page, users will be able to request access to your set once everything has been set up. You can also change your password on this page.
In the blue bar on top you will see four Header Tabs, "Sets," "Contacts," "Companies," and "Users." We will go through each of these pages and what you can do on them in the following sections.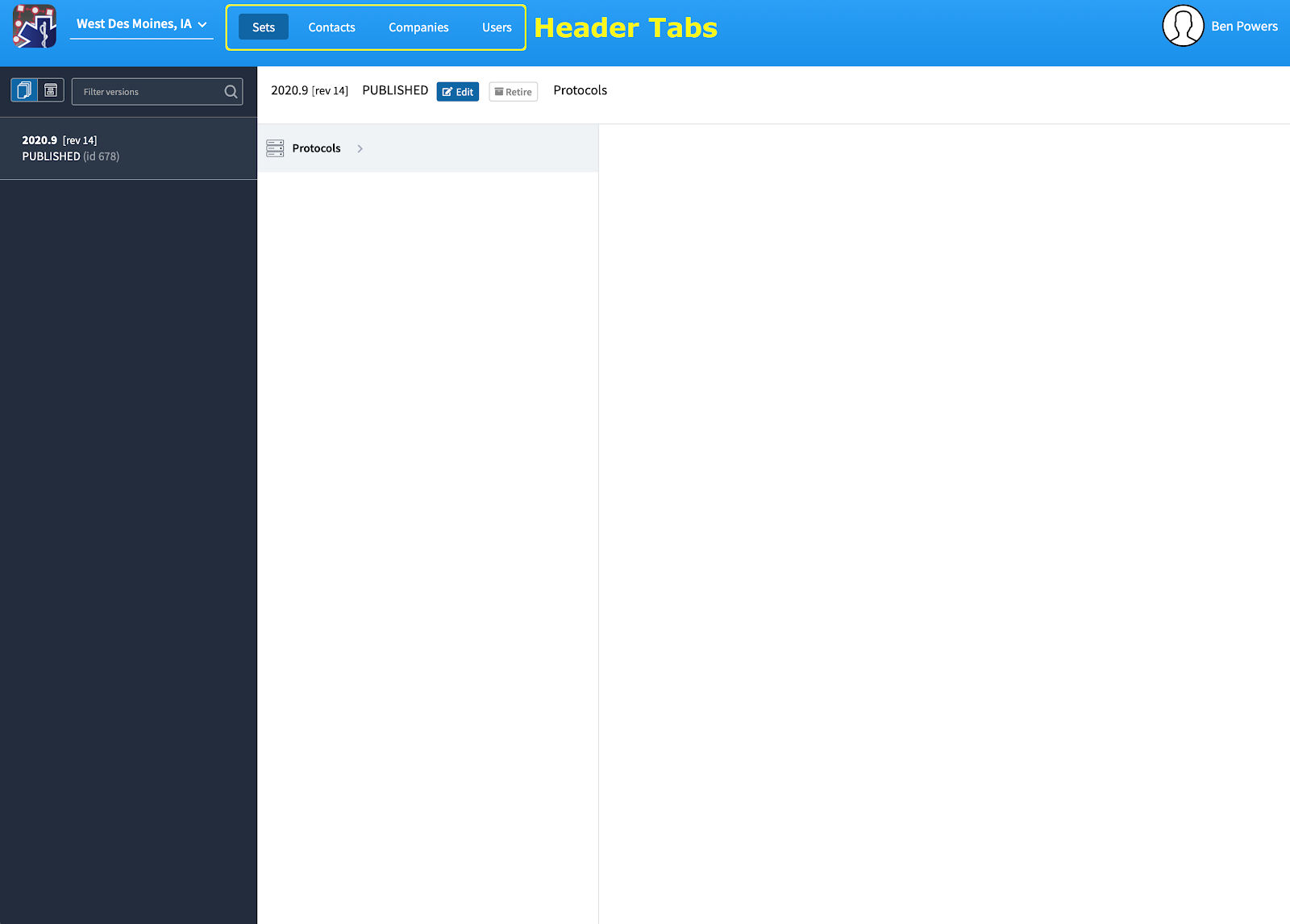 For an explanation of each of the header tabs, click the links below.